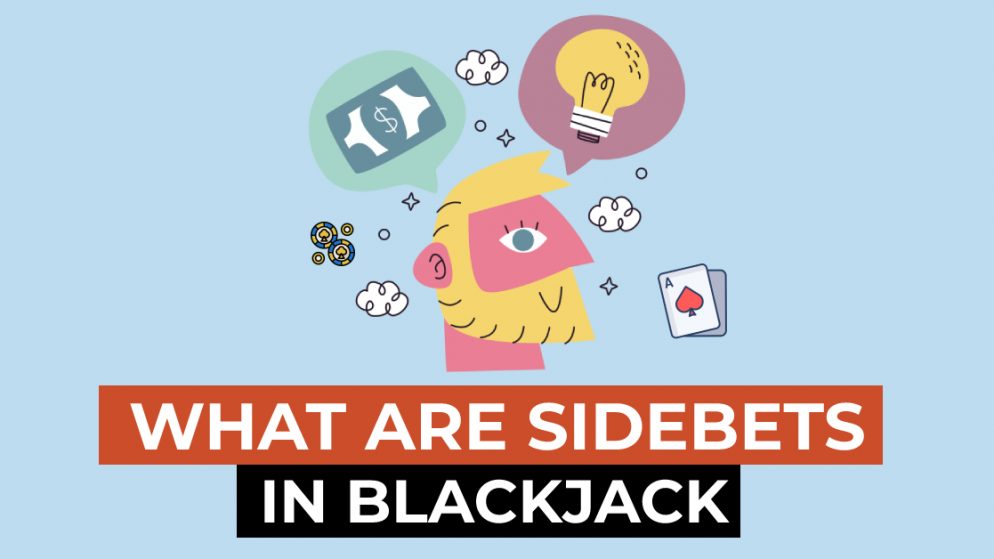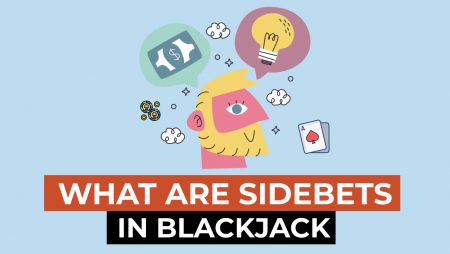 Blackjack is one of the most popular card games In any casino around the world, thanks to its straightforward rules and easy-to-learn strategy. Blackjack side bets offer an element of complexity to the game, but at a significantly higher risk.
What are Blackjack Sidebets?
Blackjack side bets are bets made in addition to the traditional game of Blackjack hence the name side bets. They require predicting which cards will be dealt to the player and, in certain cases, the dealer.
Wagers are placed before any cards are dealt, and each side bet is based on luck rather than skill, though you can use card counting to assist you select the most likely combinations for your best side bets.
Side bets are popular among blackjack players for three reasons:
Making a side bet is inexpensive (usually only one dollar).
There isn't any expertise required.
The payouts are higher than the standard blackjack payouts of even money.

Playing side bets do not require any skill or talent but you need to know the rules of blackjack to be able to understand what you are betting on. The house edge on the most side bets is relatively low less than 5%.
How to make a side bet
On a blackjack layout, or on a placard that rests on the blackjack table, there should be information that states what side bet is being offered. You are not required to place a side bet, it is an optional wager in addition to the one you would place on your hand in the main game.
Let's pretend you wish to wager on a side bet. If that's the case, you'd place your chip(s) in a side bet betting position on the layout after placing a wager on your hand.
To place a wager on the side bet, most casinos require players to place a wager on their hand in the main blackjack game. In addition, the side bet has a minimum and maximum betting limit.
The side bet also has a minimum and maximum betting limit. In general, blackjack side bets have a high house edge, much more than the main game, which has a house edge of less than 1% when following basic strategy. However, if you want to increase your chances of winning, I recommend betting on the side bets with the lowest house edge.
Popular blackjack games with side bets
At most Blackjack tables, there are a number of standard side bets to choose from. The odds are plainly marked on the Blackjack tables, or as a handout or a side menu in the online version. Here is the list of the most popular side bet games in blackjack.
1. 21+3
This side bet combines blackjack and three-card poker in one bet. The player's first two cards are combined with the dealer's upcard to form a three-card poker hand.
If the player wins in 21+3, the payout is 9-1. This is the original version where the three cards create a flush, straight, three-of-a-kind, or straight flush, offering a slight 3.24% house edge.
In today's online casinos, there are different versions of 21+3 with a diverse paytable. If you want to know more the rules and payouts playing the free game 21+3 will help you understand how it is played.
21+3 Payout Table
| HAND | PAYOUT |
| --- | --- |
| Suited Three-of-a-Kind | 100 to 1 |
| Straight Flush | 35 to 1 |
| Three-of-a-Kind | 33 to 1 |
| Straight | 10 to 1 |
| Flush | 5 to 1 |
2. Perfect Pairs
Perfect Pairs involves the user's starting cards, the ones that are dealt to you by the dealer when the game starts. This means that if both cards are a pair you win the side bet. As shown in the Perfect Pairs game from Relax Gaming. It is a very easy game to play and straightforward. It pays out if you are dealt two of a kind in the following manner:
Perfect Pair
Two identical cards, for example, two queens of clubs or two Queen of Hearts. The below are some examples of perfect pairs.
QQ OR QQ OR JJ
1010 OR KK OR 22
Colored Pair
Two cards of the same rank and colour; for example, Jack of hearts and Jack of diamonds.
JJ OR KK OR JJ
1010 OR 55 OR 22
Mixed Pair
Two cards of the same rank but different colour: for example, King of clubs and King of diamonds
KK OR JJ OR JJ
1010 OR 55 OR 22
Payout Table
| Hand | Payout |
| --- | --- |
| Perfect Pair | 25 to 1 |
| Coloured Pair | 12 to 1 |
| Mixed Pair | 5 to 1 |
Other Side Bets
Because the casino industry is so competitive, new side bets are always being developed in order to attract new Blackjack players.
Some may take off and become widely available, while others will remain specialized and only be offered in a few casinos.
Listed below are a few examples:
The royal match pays 5:2 for any suited player's cards and 25:1 for suited king and queen cards.
Over/under 13 – pays even money if the sum of the player's cards is less than or equal to 13. In most circumstances, betting on the number 13 will result in a loss, although some casinos will allow bets on the number 13.
Super sevens – this wager pays off if the player's cards contain one or more sevens. Two unsuited sevens pay out 50:1, and two suited sevens pay out 100:1. The bet will pay 500:1 unsuited and 5000:1 suited if the third card delivered is also a seven. It's vital to double-check that the casino will still deal a third card if the dealer has a Blackjack, because some won't.
Lucky Ladies wager pays off if the player's cards total 20, with an unsuited 20 paying 4:1, a suited 20 paying 10:1, a matched 20, same rank and suit earning 25:1, two queens of hearts paying 200:1, and two queens of hearts paying 1000:1 when the dealer has Blackjack.
Conclusion
Blackjack side bets are best thought of as a layer of complication that adds to a game of Blackjack.
You should not, however, make them the primary focus of your games or wagering, and you should be conscious of the substantially higher house edge. Make sure to play first free blackjack games with side bets to understand better how they are played.